Winans Investments
I completely redesigned the look, feel and user flow of this site, serving as creative director, digital strategist, content strategist and UX copywriter all in one: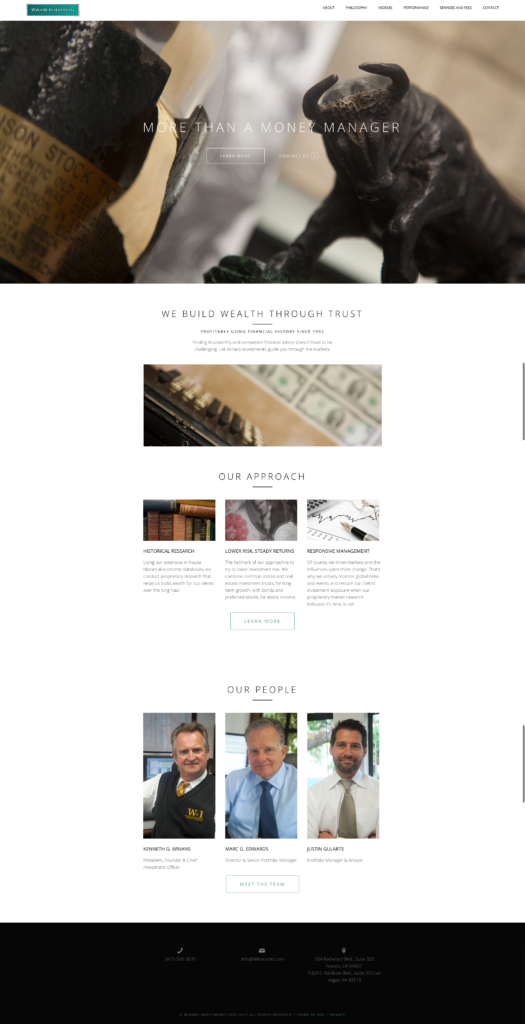 Trend Micro
The world's third-largest security software company redesigned its website based on my team's recommendations, which relied heavily on user testing and interviews. I was instrumental in shaping the site's user interface content, including its call-to-action buttons and navigational language.

Gutsy Broads
Last, but in my heart very far from least, is Gutsy Broads. I lovingly built this brand from the ground up, from the editorial concept, to the content, logo and merchandise design. I'm proud to say I now have a roster of writers and tens of thousands of fans helping spread the Gutsy Broads message.